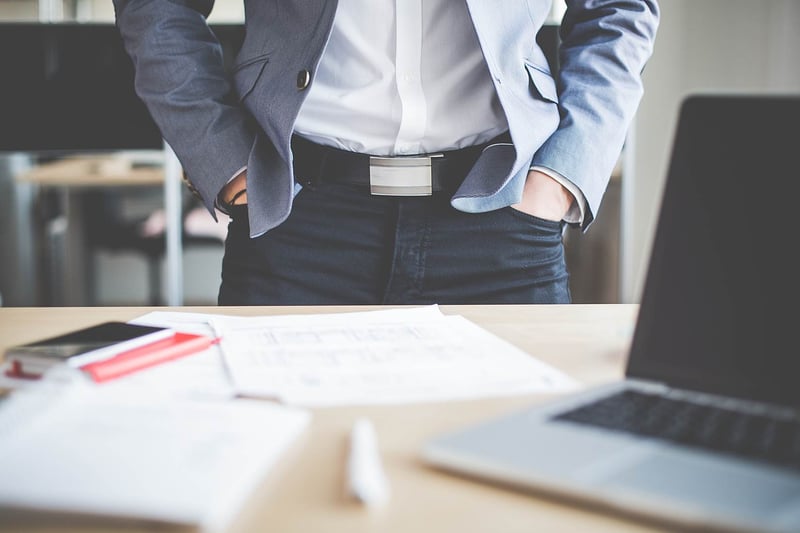 Inbound marketing is the new reality of business today. People do not search the daily newspaper for your product or service; they search Google. They are not receptive to outbound telemarketing or unsolicited mail, but they will call you and solicit your help if you establish yourself as the go-to resource on the subject.
Unfortunately, not everyone is convinced of the value of inbound marketing. It is hard to teach an old dog new tricks, and people who have been using outbound marketing methods for many years--and who remember a time when such tactics were more effective--have a tendency to stick with what they know. These "old dogs" are often the very people who have the final say on marketing and budgeting decisions.
So how do you justify the cost of inbound marketing to your superiors?
Build the Case
Since your goal is to sell your boss on the value of inbound marketing, you should approach it the same way you would go about selling to an outside customer. What is important to your boss? How much does he or she already know, and what additional information will be needed to make a decision? What personal or company benefits will inbound marketing provide?

You can then tailor your message.
Does your boss take pride in being the best? Content marketing allows a person to show off his or her expertise.
Is your boss focused on numbers, efficiency and constant improvement? Inbound marketing allows you to accurately track ROI, and marketing automation software helps you optimize your marketing efforts.
Is keeping up with competitors a concern? Demonstrate how your competitors are succeeding with inbound marketing.
Is your superior simply not tech-savvy? Explain that social media is just today's medium for word-of-mouth customer referrals, and today's search engines are a more convenient replacement for yesterday's yellow pages.
Show How Times Have Changed
Your marketing strategy needs to change because the way people make purchases has changed. We may not realize the extent of the changes because we have experienced them gradually. Compare today to 20 years ago, though, and the difference is startling.
Point out that, in today's world:
Roughly 90 percent of people search online for information before making a purchasing decision.
Almost half of all Internet searches involve looking for information about a product or service.
86 percent of people skip TV ads.
200 million people are on the "do not call" registry.
About one-third of households don't even have a landline phone to call. For adults under 30, that number jumps to two-thirds.
Approximately 44 percent of direct mail does not even get opened, let alone read.
Outbound marketing, in other words, has become much less effective. People now have the ability to find product information themselves, on their own terms, and they clearly prefer such inbound marketing methods.
Demonstrate the Value
In the end, it is (or should be) all about the Benjamins. Inbound marketing is worth the cost because it results in more sales and provides a better return on investment.
Because inbound marketing can be directly tracked online, it finally gives you the ability to prove the ROI of your marketing campaigns. And one benefit of inbound marketing is that the return on your investment builds over time. An outbound ad campaign only produces results as long as you continue to pay for more ads. Social media networking and inbound content marketing build on themselves over time, providing long-term returns on the initial investment.
However, that also means you cannot demonstrate your own inbound marketing ROI until you have put forth the investment to build the program. To demonstrate its value to your boss, you should use the proven results of those who already use inbound marketing. Namely:
Companies that focus on inbound marketing have a 61 percent lower average cost per lead than companies that focus on outbound marketing.
Just having a website isn't enough; companies that create content and blog regularly produce 70 percent more leads than those who don't.
Leads from inbound marketing are roughly seven times more likely to close than outbound marketing leads.
Other companies do see the value in the investment, as overall inbound marketing budgets have been steadily increasing each year while outbound marketing budgets are decreasing.
Close the Sale
You do not have to change everything at once. Also, allocating funds to inbound marketing does not mean that your boss must completely disregard outbound marketing. Traditional marketing tactics do have some benefits, especially when you coordinate them with your inbound marketing program. Just as you might provide a trial offer to customers, consider pitching inbound marketing as a low-risk trial (with a long enough trial period to prove its long-term worth).
With the facts on your side and a good internal sales strategy, teaching a new trick won't be hard.
* Image courtesy of freedigitalphotos.net