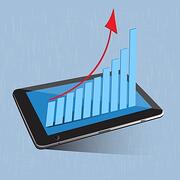 A landing page is a key linchpin in your internet marketing campaign. You've sent out emails about it, promoted it on social media and are paying per click to get people to your landing page. Now that they have touched down on your landing page, they can be converted into customers—or be driven away, never to be heard from again.

What went wrong? There are a number of landing page mistakes that can kill your conversion rate and send visitors packing. Common landing page mistakes include:
Having no call to action. If you want conversions, you must have something for them to convert to. A call to action is the desired next step that you ask them to take. That next step could be making a purchase, but it can also be as basic as signing up for an email newsletter or clicking on a link to continue reading. The important thing to remember is that you must ask; the landing page needs to specifically invite them to take that next step. The call to action must also be clearly visible, and not hidden away as an afterthought.
Having an intimidating call to action. The call to action on a landing page must be for the logical next step. Though your overall goal is to make a sale, most landing page calls to action will be for something smaller and less intimidating than a purchase decision. You have to understand where your prospects are in the sales cycle, and not skip ahead to a commitment level they are not ready for.
Not matching expectations. Visitors click through to a landing page for a reason. They see an ad, email or search result that looks interesting to them, and they want to learn more. If your landing page does not match what they had in mind—in other words, if your marketing efforts were accidentally or intentionally misleading—they will quickly leave without converting.
Focusing on yourself instead of the customer. You may be selling yourself through your landing page, but you do so by focusing on your visitor's needs and how you can meet them. You will want to tailor both your content and tone to match their preferences and personality.
Being unclear. A landing page should be fairly straightforward and easy to understand. You can be entertaining or clever if that is what your audience wants, but don't sacrifice clarity in the process. And keep things simple by having one primary call to action, rather than a "choose your own adventure" set of different paths to take.
Giving too much information. A landing page should not be cluttered by too many visuals, and should not have reams of text. It is like a doorway; if they want more information, they can click through to your site or contact you with questions.
By avoiding these mistakes and optimizing your landing pages, you can get visitors to take action and be well on their way to becoming valued customers.
*Image courtesy of freedigitalphotos.net