For an inbound marketing program to be successful, you need to convert visitors into leads and customers. When people reach your website, you want them to be interested and engaged enough to respond to your calls to action.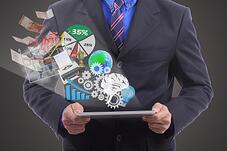 Naturally, the better user experience that your website provides, the more likely a visitor will be interested in taking that next step. A great user experience provides a positive first impression and demonstrates that your company is competent and concerned with customer satisfaction.
So how user-friendly is your site? To optimize your company's online user experience, there are a number of features and characteristics you should regularly strive to improve.
Provide simple navigation. You want to make it as easy as possible for people to find what they are looking for on your site. That means your site navigation should be clearly visible, organized and easy to understand. Avoid "mystery meat navigation," or menus that are attractive and creative at the expense of being easily read and understood. And provide an easy-to-find, effective search function to help people who know exactly what they want but don't know exactly where to find it.
Have easy-to-see buttons. A call to action almost always includes a button-shaped link which allows people to "buy now," "sign up" or "learn more." Interested visitors should not have to search for that button. Don't make it obnoxious, but make sure it can be immediately seen upon first glance of every landing page.
Use clear wording. People should know what will happen if they click on a link. Though you want your copy to inspire action, users will feel manipulated and quickly back out if you word it in a way that is misleading.
Eliminate unnecessary steps. Make the process of responding to your call to action as quick and simple as possible. For instance, if someone clicks on a "buy now" button, they want to buy now--and preferably with a minimum of forms to fill out or pages to click through.
Have a professional design. A good website design inspires confidence. It implies that you are a quality company with quality products or services. Your website is your digital storefront, and its appearance is just as important as your brick-and-mortar facilities.
Optimize for mobile. That is part of having a proper website design these days, since a significant percentage of people access the web on smartphones or tablets. Make sure that your mobile site is just as user-friendly as the desktop version.
Allow interaction. You can demonstrate good customer service online by providing ways for visitors to interact with you quickly and easily. You may want to include live chat as an option, for example. You also want to respond to comments or messages, including those posted to your social media pages, in a timely and helpful manner.
Work to improve these items and your conversion rate will likewise improve, allowing you to score more sales and increase your return on investment. So, by optimizing the user experience for your visitors, you will also improve your own online marketing experience.
* Image courtesy of freedigitalphotos.net