Our client CourthouseDirect.com is an innovative SaaS technology company that provides online access to courthouse documents. Since its founding in 1999, the Houston-based business has built an impressive reputation among real estate professionals across the nation, including abstractors, appraisers, real estate agents and title agents –but they wanted to get their technology solutions in front of more landmen, a potentially lucrative vertical within the oil and gas industry.
First, a quick intro to what a landman does.
Before a company can begin drilling for oil or gas, they need to own the rights to the oil and/or minerals the land contains. Landmen are the ones who bridge the gap between these companies and the landowners, effectively serving as the middlemen between stakeholders and landowners.
They are notoriously old school – driving around the country in pickup trucks and researching title and land ownership records at local county courthouses.
CourthouseDirect.com offers real-time access to the very same land records – but online, from the comfort of your home or office. Using their technology, landmen stand to save countless hours and resources conducting the research they do every day.
Our goal was to:
Identify the challenges facing the landman industry
Capture the attention of landmen across the country
Speak to their challenges by introducing them to CourthouseDirect.com's SaaS solution
Our biggest challenge was that we needed to convince these old school landmen, who have been doing business a certain way for decades, that there was a better, more efficient way of doing their job.
To ensure the messaging resonated deeply with the target audience, we conducted interviews with many of CourthouseDirect.com's team members and existing landman customers.
We learned a ton about these guys.
Our research informed the creation of a detailed customer persona for the landman that spanned history, demographics, business pain points and opportunities for growth through CourthouseDirect.com's technology.
We combined this insight with keyword analysis, design and a little creativity to develop a series of highly targeted content vehicles geared toward these oil and gas specialists:
We wrote several articles and blog posts addressing the landman profession and industry as a whole with the goal of building our reach and organic traffic: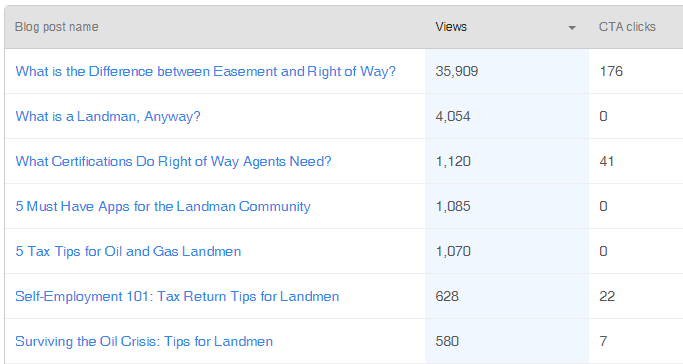 We created an infographic called "The Evolution of the Landman" – a visual representation of how the industry has changed and adapted to advancements in technology – a great segue for the introduction of CourthouseDirect.com's solution:

We wrote a 35-page eBook called "The Landman Survival Guide" – a comprehensive toolkit for the modern landman – to capture highly relevant leads for the CourthouseDirect.com sales team: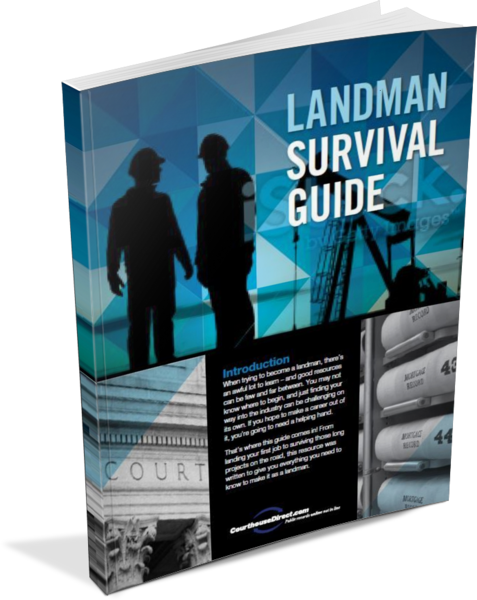 Download a copy of the eBook here.
We also used several of the HubSpot tools available to us to make the campaign a success - including email, calls-to-action, and social media - as well as a lot of grunt work to promote the infographic and eBook.



Now for a little data on the results of the campaign.
The infographic generated 3245 views to the post we used to promote it:

The eBook and corresponding landing page have generated the following numbers to-date, including 1,045 never-before-seen new contacts and 22 new customers:

A few months ago we were fortunate enough that our client upgraded to HubSpot Enterprise, so we've been taking advantage of the A/B testing tool to further improve the results of the landing page: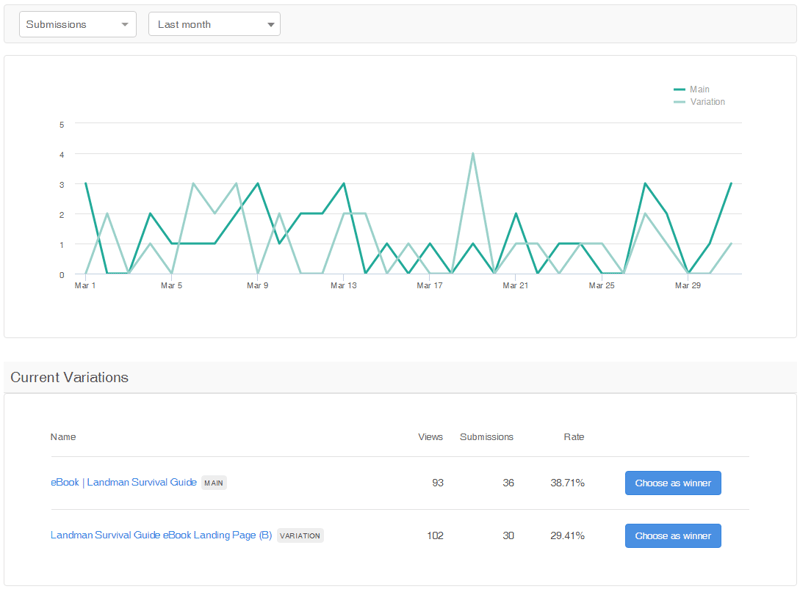 One of the most compelling arguments for inbound marketing is how, when done right, it can continue to pay dividends for years on end. And past campaigns can always be revisited, tweaked and improved.
We're fortunate to have clients like CourthouseDirect.com who believe in innovation, awesome tools like HubSpot, and most of all the value of inbound marketing.