I've been to conferences before, but only as a +1. What that really means is that no, I've never been to a conference, unless you count shopping during the day while everyone else is attending lectures, and then going to all of the swanky parties in the evenings. That being said, I really didn't know what to expect when I attended INBOUND15 this year in Boston.
This was my first conference, ever, and this is also my first time working in marketing. I'm the newest employee at the company that I work for, and I literally found out that I was even going to Boston a little less than 2 weeks before the conference. That didn't give me a lot of time to plan, strategize, or do any digging. I had no idea what to expect once I got there, and I had no idea if it would even be worth it for me to go.
Was this For me?
I've been in marketing for about 3 months so far, give or take a little freelancing here and there. Did I really have enough of a background in this stuff to even know what these fancy marketing people would be talking about? Would I be able to keep up with the lectures? Would it all be over my head? Would I understand the jargon and speak the lingo well enough to not out myself as a total n00b?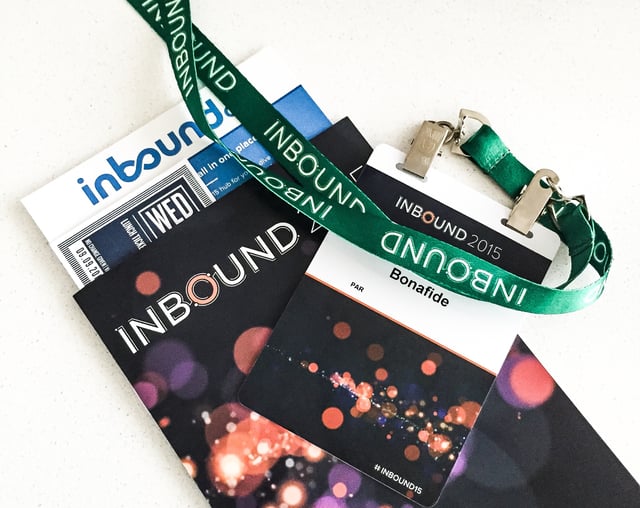 Well, to be short, I was pleasantly surprised to find that I did quite well for myself. The team at Bonafide had done such an amazing job of preparing me for the conference that I didn't even know it was happening. It wasn't clear to me how much knowledge I had soaked up in my short time with the company until I got to the convention center that first night.
SEEING AN OLD FRIEND
Seth Godin was the keynote speaker, and I knew him. What a relief! I had tweeted his quotes on our company's Twitter account time and time again, and I had often used his blog posts as references while I was working on specific projects at work. I had seen pictures of him enough times that when he walked up on the stage, I felt as though I knew him. As he spoke, I felt more and more confident that I was in the right place. This would be a good thing for me. I knew then that I would come out of this better than when I went in.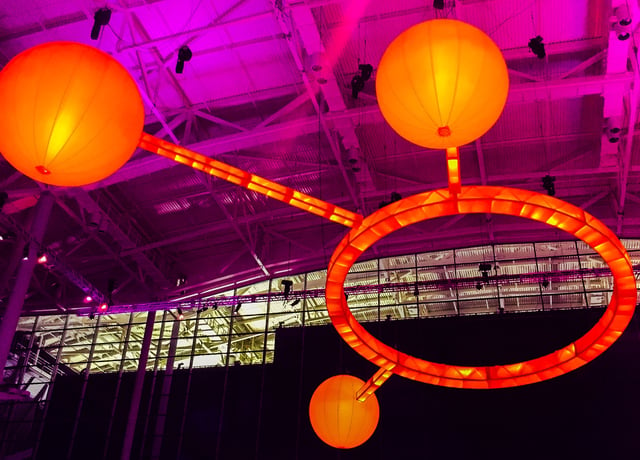 We never made it into the room where Seth was speaking, though. We ended up in CLUB INBOUND and watched his speech from there. I couldn't help but people watch a bit. People were crowded onto couches and chairs, and eventually, people started sitting on the floor, myself included. Most people were sitting and listening intently, while others were perusing the vendor stands and chatting quietly. Some seemed to run into people they hadn't seen in a while, perhaps not since last year's conference or from graduate school. The outfits were varied, with everything from full suits and cocktail dresses, to jeans-T-shirts-and-beards. Regardless, the overall vibe was that everyone wanted to be there.
so much for beauty sleep
That first night, my coworkers and I sat up in our hotel rooms going over the list of lectures for the next day. As I sat on the couch with my laptop, I started to feel a bit overwhelmed. There were so many lectures that seemed interesting, but there was physically no way I could attend them all. Considering the fact that I'm known for biting off more than I can chew, this was probably a good thing, in retrospect. With a little guidance from my more seasoned coworkers, I had built a solid schedule for the next day, (pro-tip!) complete with backup sessions should one be full. Boy, did those backup sessions come in handy!
the first day of school
I spent the entire first day of the conference having flashbacks to high school. Meeting in the Exhibition Hall to hear Brené Brown's super motivating opening keynote (check out her TEDxHouston talk here) felt like attending school orientation or fish camp. Then, comparing schedules with my friends to see which sessions we were in together and which lunch period we were scheduled for was all too familiar. Conversations like, "I'm going to 157 – which way are you going? Ok cool, I'll walk with you!" came naturally. I was budgeting my time in between sessions for bathroom and/or snack breaks, and I planned my route to my next "class" while waiting for my current one to start.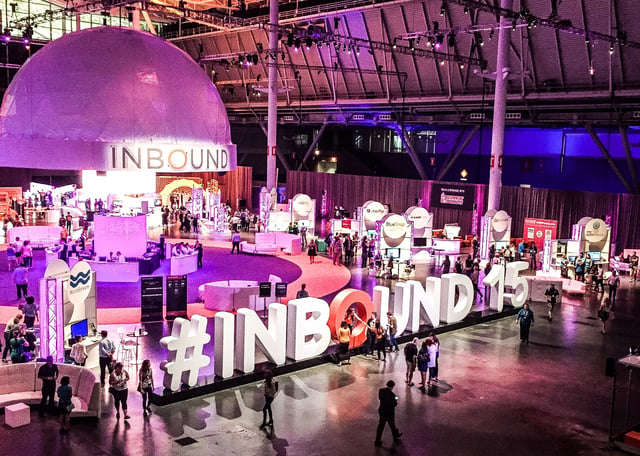 Once the lecturer walked up to the podium, the class got quiet and the laptops, tablets, iPhones, notebooks, etc. came out. People were there to learn. I didn't feel like a nerd for actually trying to hear what the speaker was saying. I was in good company.
buncha' saps
So, let's get into the meat of the thing – the speakers. I literally cried at least once every day of the conference because of something that some speaker decided to talk about. Some days, it was Meighan Stone of The Malala Fund or Chelsea Clinton of The Clinton Foundation inspiring me with their stories of how much good we have done and can still do in this world. Another day, it was Amy Schumer actually making me laugh until I was crying. It was an emotional week.
Still, the greatest value that I personally derived from the conference came from the camaraderie and the motivation. There was a strong and constant sense that we were all in this together, and by "we" I mean all 15,000 INBOUND attendees.
Preach, brenÉ
A quote from Brené Brown's talk that kept coming up amongst my group was "Yeah! The swim's good!" Why? Well, because one of us was always commenting at any given moment on how great it felt for us to all be together in Boston. Not only were we all getting along, but we were also becoming more and more collectively motivated. We saw our potential as a team and we learned what more we could be doing with the tools already at our disposal. I gained a deeper respect for each of my coworkers as I learned more about the jobs they did and what they contributed to the team. I even felt a strong sense of pride knowing that I - the inexperienced newbie with little more than strong typing skills and a head full of ideas - was helping to make a positive change in the direction of our company.
BONAFIDE - DOIN' BIG THANGS
Looking ahead, I'm excited for what the future holds for Bonafide and for the marketing industry as a whole. Now, I'm a part of that future and I have a front-row seat to witnessing and shaping change, hopefully for the better. My personal goals had new life breathed into them at the conference, and this will only help to make me a better marketer in the long run.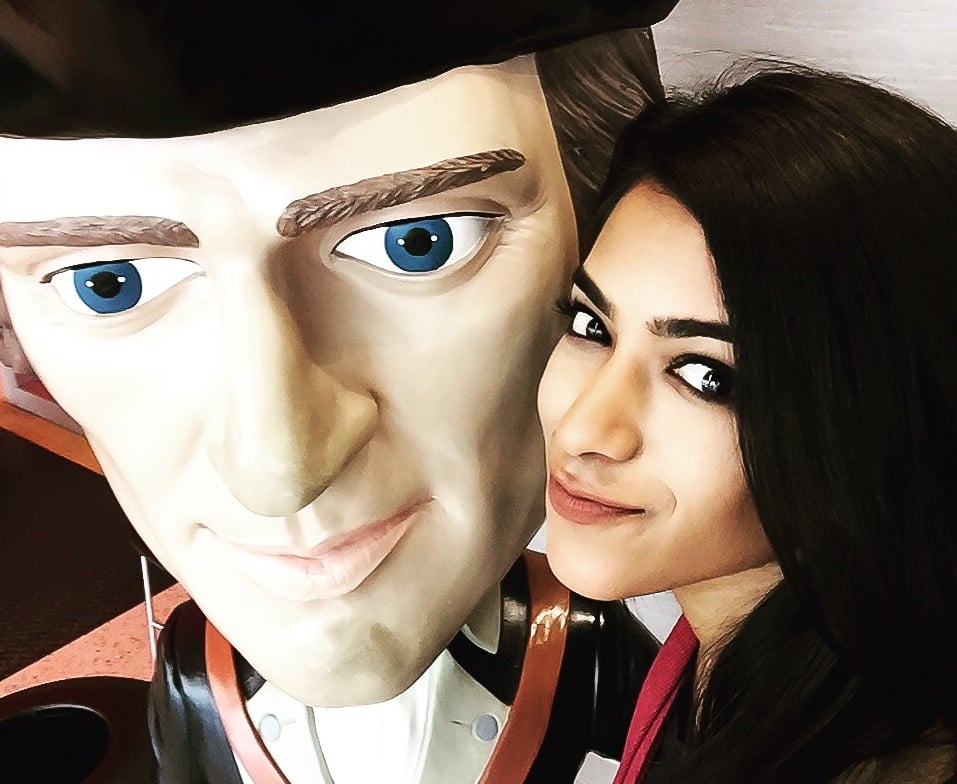 So, here's to INBOUND for being such a success, to HubSpot for putting on an amazing conference, and to friends/coworkers (including my bobble-headed New England Patriot buddy). I look forward to seeing you all next year, and hopefully some new faces will be joining us!
7 TAKEAWAYS FROM INBOUND
TOP 10 SOCIAL MEDIA AD HACKS OF ALL TIME, BY LARRY KIM
"SEO sucks for branding."
I learned from Larry that just because you've got high traffic on your site or landing page, it doesn't necessarily mean that you're doing a good job of branding yourself or your company. Traffic can happen for any number of reasons, so it's important to remember that the two are not mutually exclusive.
TECHNICAL MARKETING IS JUST THE PRICE OF ADMISSION, BY MICHAEL KING
"We are not just mad men, we are math men."
The analytical tools that are available to inbound marketers make it incredibly easy for us to make smarter and more strategic decisions when it comes to where and how we spend our marketing efforts. We should have a working knowledge of things like HTML, JavaScript, SEO, PPC, etc., so that we can better understand how to use them to drive the results we're looking for.
"What is marketing? ... Changing the culture."
Doesn't that put a lot of pressure on us and what we do? It does, but we need to accept the inherent responsibility the lies within our line of work. We are shapers of peoples' perceptions, emotions, and even actions, and we should take that seriously.
"When do [the d
s

] want it done? yesterday!"

People can generally be understood on an axis point of how open/guarded they are and how direct/indirect they are. I learned that I am direct and guarded, which gives me a "dominant" or "D" personality type. What that means is that I'm generally impatient, good under pressure, and not a great listener.

More importantly, I learned how to communicate with and sell to the other personality types. We all want very different things, and therefore, will respond very differently to marketing conversations and sales tactics.
Facebook Marketing Success, by Mari Smith
"Create content that stands ouT...but is contextual."
Mari is the queen of Facebook, so she knows how to create and promote engaging content. She explained that just because you have a pretty graphic or a funny quip on your post, people aren't always going to be inclined to engage. It's the difference between "liking" a post or just chuckling at it as you scroll past. You've got to give the people something to grasp onto, something that they will value.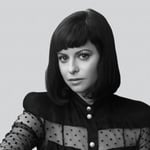 When asked what her proudest moment as a leader was:
"Everyday, walking into the office."
Her response, as simple as it was, was so impactful for me. Can you imagine building something from the ground up with no educational background or experience in your field, not a lot of startup capital, and no one to guide or mentor you? That's what Sophia did when she started Nasty Gal, so I can understand the pride she must feel as she walks into her office and sees the fruition of her hard work and ambition. #GOALS
"Own your story."
Short and sweet, but I think her quote does a good job of conveying Brené's overall message. We can be vulnerable, ashamed, embarrassed, or doubtful of our talents and endeavors. Still, that doesn't mean that we can't achieve things. Those feelings are a part of us as much so as our joy, confidence, and drive. Be you! Do you. Embrace the rumble you create.
Photo Bert Kaufmann | Used under Creative Commons image attribution license 2.0