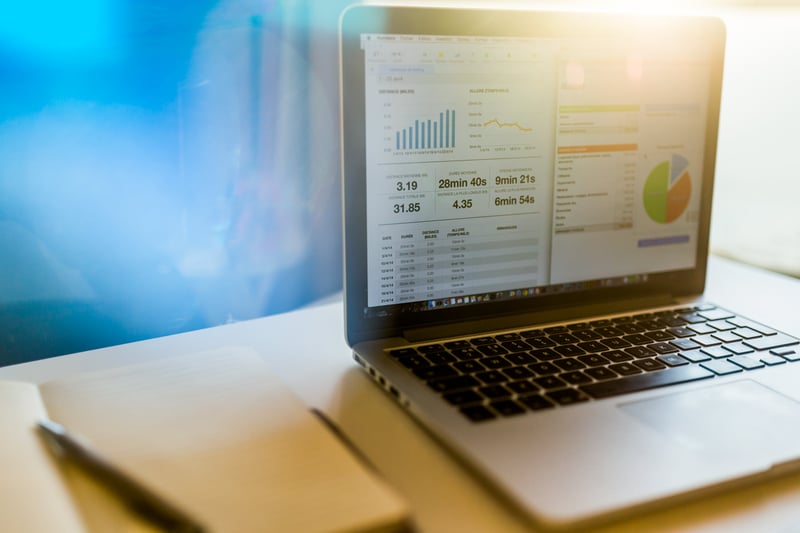 Business websites are intended to generate business. That is why they exist. In most industries, they accomplish this by providing leads for your sales team to follow up with.
Except for when they don't provide leads. If your website isn't generating sales leads, it's failing at its job.
The smart thing to do in this situation is to fix whatever's ailing your site. Though there are many possible reasons why your website is not working for you, you can diagnose the problem by taking a step-by-step look at the lead generation process.
Your Website Isn't Getting Traffic
Your first step is to see whether your site is attracting traffic. Your website can generate leads only if people see it.
If your website has little to no traffic, one or more of the following problems are to blame:
Poor search rankings. Few people will go beyond the first page of search results to find what they are looking for. If you are not ranking highly for your desired search terms, you need to work on improving SEO (or use paid ads to appear at the top of search results).
Ranking for the wrong search terms. Being the No. 1 search result will not lead to increased traffic if it is a search term that nobody searches for.
No content. In order to rank for a search term, your website has to have pages focused on that keyword.
No social media presence. You can get traffic through social networks, if you are sharing content on social media.
Your Traffic Quickly Leaves
If you have a high bounce rate, then people are reaching your site, but they leave before clicking on anything. A high bounce rate can be caused by:
Poor navigation. If people cannot easily find what they are looking for on your site, many will quickly give up and leave.
Useless content. The content may be targeted on the wrong keywords and therefore not match what people were searching for. Or, it may just be uninteresting or unhelpful.
Slow load times. People may reach your site, but they grow tired of waiting for the page to load.
Incompatible technology. Does your site display correctly on all browsers and mobile devices?
Your Visitors Don't Become Leads
If you are getting plenty of traffic and your bounce rate is reasonable, and you are still not getting leads, you know the problem lies in how you present your content or your calls to action.
In this scenario, the problem could be:
Self-centered content. Your website isn't really about your company; it is actually about your customers. You may be doing a great job of explaining who you are and why your company is awesome, but your visitors only care about how you can benefit them.
No lead nurturing option. Some people are interested in your products, but do not need to (or are not able to) buy right now. A lead nurturing program gives them a way to keep in touch and slowly learn about what you have to offer. If your only option is to "buy now," you'll lose the opportunity to gain leads you can sell to down the road.
An overt focus on selling. People don't like to be "sold." Pushy sales tactics do not work well online, where it is too easy for people to "walk away" or do additional research to disprove exaggerated claims. Of course, you can also take this too far in the other direction by not even hinting at the possibility of taking action.
No call to action. This one is huge and is a surprisingly prevalent problem. Visitors will convert to leads only if you provide a clear path for them to do so. According to Website Magazine, 70 percent of business-to-business websites lack a call to action on the homepage.
No compelling incentive to respond to the call to action. People need some reason to hand over their contact information. In the initial lead generation stage, the incentive usually involves giving them something for free, such as an instructional eBook or a trial subscription. If there is no offer, or the offer does not seem to have any value, the call to action will be ignored.
Poorly-designed calls to action. There are several different types of calls to action. You can boost your leads by using your CTAs in the right way. Your choice of words is important, but so are the placement and design of the CTA button.
One or more of these mistakes is causing you to miss out on the leads your business so desperately needs. By diagnosing the problem and making the appropriate changes, you can turn your website into the lead-generating machine you intended it to be.
* Image courtesy of freedigitalphotos.net