You know everything that goes into running a successful construction business. Bidding. Designing. Building. Planning. Laboring. Marketing. But when it comes to your website, you're a little out of your comfort zone. That's understandable and perfectly OK. We promise not to tell.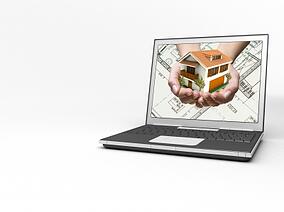 But we will tell you this: websites are like houses. The best ones have a solid foundation, use quality materials, and feature beautiful finishes.
Your website is an extension of your company. And your prospective customers are going to judge your work by your website. Is that fair? Nope, not really. But think of it as your chance to win them over. Show them what makes you different—what makes you so much better than the other guys.
A Strong Foundation
You'd never put a building on a bad foundation, right? The same goes for your website. You should never base your website on a crappy, cookie-cutter template.
That's where professional design, strategy and development come in. Quality marketing content, imagery and user experience goes a long way. A quality website can establish credibility, generate more leads and help you win new business.
Quality Materials
Just like in the construction industry, the quality of the materials you use makes a big difference. You can go with the cheap paint, but it won't last as long, it won't cover as well, and the color may not match. Or you can spend a little more for quality up front and get long-lasting value. 
Copywriting
Don't worry, we're not getting into legal mumbo jumbo. Copywriting is simply writing text (copy) for marketing materials. In this case, your beautiful construction website. You could write it yourself, but it's usually best to leave it to the professionals. Remember the cheap paint analogy? How many times have you been in a house where it was clearly painted by someone who didn't know what in the heck they were doing? Oh, the horror! Invest in quality copywriting for your website.
A professional copywriter will make sure your content is persuasive, on brand and free of those pesky little typos. What's the point of investing in a strong foundation if you're just going to dump in some random text?
Photography
Keep your iPhone in your pocket. Seriously, leave it in there. Your smartphone pictures have no business on your company's website. Social media, maybe. But that's a whole new blog post.
Professional photography tells your company's story in just a few seconds. It uses color, composition, contrast, and lighting to:
capture your customer's imagination

show off your capabilities

bring brand personality and awe to your website
add credibility to your business and services
Plus, do you really want to hang out of a helicopter to snag those aerial shots? Yeah. Didn't think so.
Beautiful Finishes
A few high-end, finishing touches can't hurt.
Project Galleries
People won't just believe whatever you tell them (found that out the hard way). You have to show them. A project gallery or slideshow will make a big impression. And, if you're feeling really crazy, throw in some customer testimonials. People may not believe you, but they'll trust other customers.
Let's face it. People are lazy. Especially when they're surfing the web. Don't make your visitors look hard to find what they need—like your contact info. It should be prominent. It should be intuitive. It should be on every. single. page.
Awards
You're awesome at what you do. And you've even won a few awards to prove it. So put them out there. Make sure everyone knows. Because if you don't put them on your website, who will?
*Image courtesy of freedigitalphotos.net