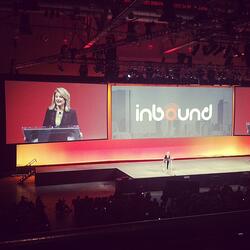 Sometimes, you just gotta do what you gotta do. And one of the things you've got to do if you're in business today is keep up to date with what's happening in commerce. Marketing in particular moves at the speed of light, so attending marketing conferences is a great way to encapsulate everything you need to know into a couple of days. Even if you aren't in the marketing business exactly, without the knowledge you gain at these events your efforts to grow your business in 2014 could limp along half-heartedly at best. Having said that, we know it's not a cheap exercise, and most small business owners have to pick and choose carefully.
So which are the best marketing events for you to attend—at least once, so you know what they cover—and when do they come around? We put together a breakdown to help you decide.
The Big Five
For marketers and senior execs, the big five events held each year are once-in-a-lifetime opportunities. Not just for learning but for networking and growing your contact list:
1) HubSpot's Inbound Marketing Conference, Boston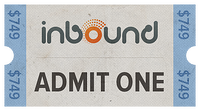 Definitely the cream of the crop, HubSpot's annual inbound marketing conference scheduled for September 15-18 in Boston brings together all the biggest names in the digital marketing world. Held each year in Boston in the fall, the event has seen the likes of Seth Godin, David Meerman Scott and Arianna Huffington as keynote speakers.
Inbound 2013 brought together more than 5,000 business professionals from all over the country and the globe, which was a 100%-plus increase over the previous year. This year's event promises to be even bigger and better, and will definitely position it as the biggest marketing conference on the planet.
Whether you're a HubSpot-certified partner, and end user or a provider of related services, you'll be able to learn how to get value from your inbound marketing strategy. From creating the perfect blog post through to integrating your social media with your sales, this conference is one you shouldn't miss if you can avoid it.
2) Consumer Electronics Show, Las Vegas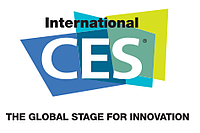 Entering into its 40th year of existence, the international CES is the primary debut event for electronic inventions and exciting tech products. From the original video cassette players through the Blue-Ray, tablets and driver-less car technology, CES is where you'll find the latest ways of doing things. With the relentless integration of technology into marketing and business in general, CES is the place to go if you want to expand your company horizons. It isn't open to the public, so you have to register as a business but it's worth it – you'll get the chance to meet with more than 150,000 delegates from all over the world. It's held in January each year, and 2014 event highlights included:
Fully integrated "smart home" technology
New directions in virtual reality and online gaming
Augmented reality equipment predicted to change our lives as much as smart phones did
What's more, start-ups were the stars of the show at CES2014, and this is a trend that shows potential to grow. So if your business is in the invention and manufacturing industry, maybe you should consider exhibiting at CES2015 to kick-start your growth.
3) Search Engine Strategies, Various Locations

If you rely to any degree on search engine marketing and social media strategies, then SES is the one you want to attend at least one time. You'll be able to keep up to date on the latest SEO updates and techniques, best practices in blogging, in data collection and analysis, and learn ways to use these methods for lead generation.
The SES conference also typically showcases the latest tools, processes and systems used for digital marketing, and delegates get the chance to try out many of them in the exhibition area.
SES 2014 will be held at various locations, including:
London
New York
Singapore
Toronto
Jakarta
San Francisco
Shanghai
Chicago
Hong Kong
So regardless of where your business is located or headquartered, there should be an SES you can get to in 2014!
4) Social Media Marketing World, San Diego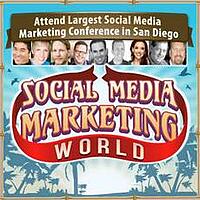 Sure, we know social media marketing is covered in some of the other events listed above. Since it's become such a huge part of our world, however, we felt that a conference dedicated specifically to the practice of social media deserved a mention here. With around 2,000 delegates expected each year it might not be the biggest in size, but what it lacks in numbers it makes up for in stature. Presenters scheduled for the 2014 event include names such as:
With a line up like this and the chance to meet and network with some of these people, if you're into social media marketing then this is your mecca.
5) MozCon, Seattle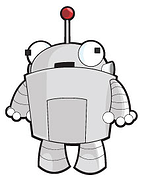 Moz.com, formerly known as SEOMoz, has been offering summer gatherings since 2006. However, in 2011 MozCon launched and has been growing in popularity ever since. Last year, over 1,250 attendees listened to presentations from industry leaders on SEO and online marketing. This year the three-day event takes place in July and an early impressive lineup of speakers have been announced, including:
Other Events to Try and Make (at Least Once!)
With most of these events, if you register early you get discounted prices, special hotel rates and even cheaper flights. Take it from us: you need to attend at least one event a year, and you don't get much better than the ones we've listed here.