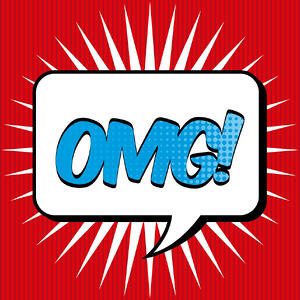 "Why on earth did I do this to myself?!" That's the thought in your mind as you stare at your editorial calendar/blogging schedule/whatever-you-want-to-call-it, and see again the entry for today's blog post. What are you possibly going to write about this time? Why did you ever think you could do this on a regular basis? Breathe, it's ok. We have ways for you to find good content ideas—even when you think there aren't any left.
Tapping Regular Sources
There are umpteen "experts" out there who have written on this topic, and most of them offer generic advice. That doesn't mean it's bad advice, just maybe a little, well – blah! Nevertheless, here it is again (in case you haven't read it elsewhere). These are all good sources of content to help you attract visitors to your site when you're stuck:
Questions - Customers ask you questions, right? And if you have a marketing bone in your body that's worth its salt you've got some standard answers prepared, correct? So why are you waiting for someone to ask you, and not just answering straight off the cuff? Every question commonly asked is an indicator that the information is of value to more than one of your clients, so put it out there and don't wait for it to come up. Ask the question and explain the answer in detail. Not only will it give you a great blog post that directly addresses issues of interest to your customers, but it will help you get the answer to the question straight in your mind and give you a content resource to point users to when they ask it.
Controversies - You can't go wrong by following the money! Peter Thiel, billionaire and founder of PayPal, uses a handy trick to get entrepreneurs thinking about great ideas. His method? Use the topic everyone disagrees about. It will challenge your brain to question commonly-held concepts. And the best part is, you don't even have to be right! Being wrong occasionally will give multiple users the opportunity to "correct" you, which gives you the chance to engage them and might even grow a full-scale rebellion on your page.
The Weather - It's a great standby for conversation, so why not blogging too? How does the weather affect your products or services? If you're in plumbing, then rainstorms have a lot to do with business. If you're in camping gear, then seasons do, and if you sell furniture or coffee then climate change is a great topic. Love it or hate it, but use it!
Holidays - Just like the weather, holidays are a superb starting point for discussion and ultimately that's what you want your blog to generate. Did you know: Americans eat a whopping 150 million hot dogs on the 4th of July alone! Just what do you think holidays do for companies that supply any of the ingredients that go into a hot dog? And if you're not in hot dogs or a related business, you can still use that as a starting point to highlight all the reasons why people should be eating your food instead.
Ok. Now for some slightly-more-interesting ways to find content ideas.
Staying on Top of Things
Set up News Alerts - You've heard of newsjacking, and how current events can help your blog content? Well, it's pretty near impossible to "jack" anything unless you know about it, so keeping up with what's happening is imperative if you're going to put it to good use for your content topics. Set up Google alerts on issues of interest to your customers, and when you find material you think will do the trick then use it as a hook on which to hang your hat – er, blog post. Don't be shy about commenting on it, either (see Controversies above).
Follow Industry Commentators - There's always someone with an opinion. When they happen to be industry experts, their opinions might actually be worth hearing. Or sharing. Or even questioning and picking apart. The point is, unless you're following them you won't know what they say and won't be able to use it. So keep track of them using the various tools available (Google alerts, RSS feeds, social media interest lists) and see what they are saying. Then do your thing with it.
Join Social Media Sites - Social schmocial. Blah blah. But yes, a lot of things get said on Facebook and Twitter, and – once again – if you aren't there you won't know about it. No wonder you're having difficulty coming up with subject matter! That's what happens when you don't know squat about what's going on in the world. Get your butt over to the social networking platforms and sign up for an account. Then follow all the people whose ideas you want to use!
Other Blogs - Yeah, there's always someone else doing it before you do. Don't despair; they're paving the way for you to use them as inspiration for your own post. Follow the blogs of others in your line of business and see what they are posting. Be careful not to copy the content, just the concept, and you'll be fine. After all, it's not your fault if they started a trend, right?
"It Was Fascination, I Know…"
Ok, maybe not so much fascination but speculation, but if the shoe fits then wear it.
Speculation (or fascination) can take you places. It can bring you blue sky ideas and sometimes they're good, sometimes they aren't. Either way, they can make a great blog post. Become a "futurist for a day" and make bold and exciting predictions about your industry.
Speculate about what these could mean to the market; write about how they might occur and what the impact will be. The worst case scenario is that someone will disagree with you. Hallelujah!
Don't' get bogged down in looking for ideas for your content marketing. Open your eyes and look around you. Make a list. Then do your thing.