It's one thing to create an attractive landing page, and another thing entirely to make one that delivers the leads or conversions you want from it. It's not advisable to just build a page; you need to follow certain steps to ensure that the page does what you want it to do. And to do that, it needs to contain specific areas and information. Here are 9 steps you can follow to make a landing page that really kicks butt: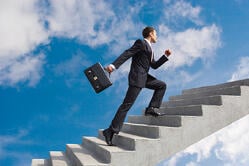 1) Begin with a Great Headline
The headline is vitally important for capturing the reader's attention. Research shows that you have on average 4 seconds to do so before the reader loses interest and moves on. Write a main headline that resembles an elevator pitch and explains your product or service briefly. Add a subheading after it in which you expand on the offer available and the reason why they have come to your landing page.
2) Use an Attractive Design
Design is still an important part of getting your landing page to work for you. Visuals convert better than text does, so use some graphic elements on the page to balance the copy. Show a picture of the product or service you're offering, or include a short video clip that explains the purpose and use of the item. Keep the layout tidy and uncluttered, and use colors that complement one another to avoid it looking too busy.
3) List Your Unique Selling Points
People are largely overwhelmed with information these days, particularly online. This causes them to often ignore or "tune out" any material unless it resonates with them. Telling them what your product can do isn't likely to do so—it's more likely to irritate, in fact. Telling them what it can do for them, however, is completely different. To get the attention of your prospective client, rise above the noise and clutter with a unique selling point that's delivered loud and clear, which uses benefit-focused language and doesn't waste time getting to the point.
4) Watch Your Positioning
People generally hate two things about online marketing: scrolling and clicking! For a landing page that follows best practices for esthetics and usability, you need to keep a close eye on your positioning.
Don't use too much of the valuable space at the top of the landing page for your logo or image, unless it's a product image;
Take care to keep the most important information "above the fold" which is the point at the bottom end of the screen after which you have to scroll to read. As many as 80% of users spend all their time above the fold and don't get to see anything below it.
Remember that not everyone uses huge monitors and that there are still users out there who use tiny screens.
5) Don't Skimp on Info
Provide the most important information about your product or service. Make sure the wording matches the photos or videos you upload, and use clear, compelling language. Stick to active voice and make the details easy to read by listing them in numbered or bulleted lists. Keep the info on the landing page brief but thorough; use short sentences and strong, punchy calls to action.
6) Give Users "Things to Do"
Engaging your reader is essential to keep his attention long enough to make him want whatever you're offering. By giving him things to do, such as items to download, offers to sign up for or contests to enter, you can engage him long enough to impress on him the value he gets just for being there. He is more likely to part with his contact information if he can see immediate benefits.
7) Offer up a Freebie
We know that gathering data is the whole point of "gatekeeping," which is the term for protecting information behind a registration or login option. We also know, however, that subscribers are giving you the right to send them email marketing and other items. For this reason, you can't put everything behind the wall; you have to give away some things for free. Ebooks and other downloadable products are great methods of engaging users on your landing page.
8) Build on Trust
Users these days can be suspicious of scammers, so include verifications, endorsements and testimonials as a separate item on the page. Make them visible but exclude them in the promotional copy, so they don't make the page and text seem long and clumsy. Obtain security certificates such as VeriSign or TRUSTe, add the logos of companies who use your products and include written testimonials where you can.
9) Run Some Tests
Test, test and test again to identify areas of weakness. The perfect landing page is imperfect if it doesn't convert, so keep testing it for efficiency until you're getting the results you want.