Why Keywords are King
Identifying target keywords should be an essential piece of every SEO optimization plan. Keyword research helps in two major ways: improving search engine visibility and guiding content production.
Finding the right keywords to target is all about knowing your audience. What words do your customers use when searching online for the type of service or product you offer? These are the keywords to incorporate into your website content. Tailoring your content helps your customers find your website among the first search engine results pages.
What kind of information or content is your ideal customer base searching for? By monitoring keyword popularity, you can fill in any content gaps with quality, SEO-optimized website content that answers their questions. This also helps drive organic traffic to your site.
Keywords, if done right, can turn a website from a static digital presence to an active, keyword-optimized lead generator.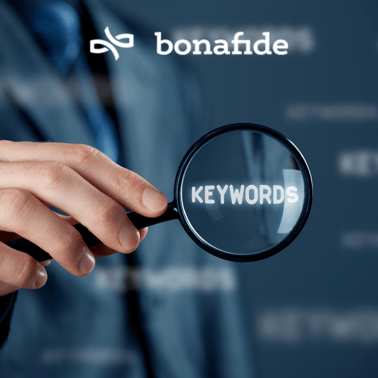 Client Success Story
We recently helped one of our clients achieve dramatic results through keyword research and optimization.
We started by asking the client to identify any industry-specific language their audience may use to search for their services. We supplemented these phrases by conducting keyword research, identifing a list of target keywords to incorporate in their website content. We identified content gaps and noted specific language that did not reflect how their audience was wording their searches online. By creating new, keyword-rich content and implementing target keywords throughout their site, our client's website was ranking on the first few pages of Google for a majority of their central keywords.
We are still seeing the effects of our optimization efforts in their keyword rankings, as their site continues to occupy top search results for a variety of keywords.
Our team would love to help your website achieve the same remarkable results. Give us a call to chat about what Bonafide can do for you.