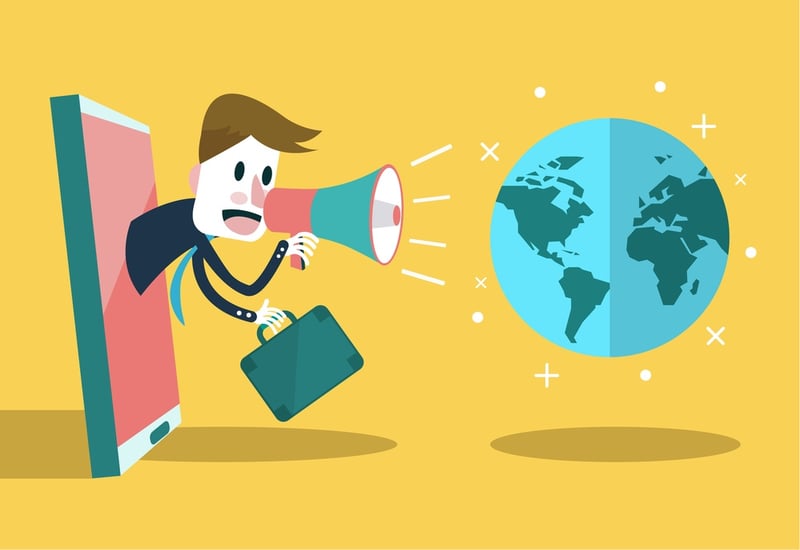 There's a lot of advice for social media marketers floating around the wilds of the internet. Good advice. Conflicting advice. Difficult to parse advice. Questionable advice. Social media marketing is constantly shifting, and some advice doesn't seem to age as well as others. What's a marketer to do?
We thought we'd hunt down the advice and thoughts of a few experts and build on their ideas to create an actual plan of action that you can use with the current (and ever-changing) state of social media marketing. Where's social media marketing headed? Let's find out.
Social is mobile.
No, we're not talking about the fact that you can get a mobile Facebook app. We're talking about mobile apps that exist mostly on mobile platforms, many that were born without an initial social foundation.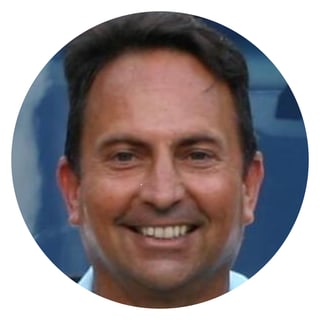 Mobile apps that might have been considered to be mere messaging apps have become their own brand of social media. In talking about the trends he spotted last year, Jeff Bullas noted, "the impact of social messaging platforms such as Snapchat and WhatsApp that have become 'quasi social networks' in their own right."

The most important thing to understand about the constantly moving world of social media marketing is that the usual networks aren't the only ones out there. Bullas notes that these mobile apps have become the preferred hangout spots for the younger crowd...once Grandma got a Facebook account.
The social web is not just on the desktop, but is, according to Bullas (and resounding supporting data), mobile.
Take Action:
You need to learn a new fluency. Each mobile app/network has its own unwritten rules, and the best way to figure out what they are is for you (and your team) to use them. Some are temporal, some are for photo, some are for video, some are for live broadcasts, and some are for very specific audiences with very specific interests. You have to learn to speak the language of the app's users.

You have to rethink how you approach and plan your paid social media marketing. Mobile apps that exist only on phones don't rely on the desktop or traditional ad experience of the past. Finding influencers who have a large audience and who can mention or promote your brand will be key. Start using these apps and making connections now.

Be sure your audience is on that mobile app. Many of these new social media networks are mainly used by younger generations. If your audience isn't there, you shouldn't be, either.

All content must be optimized for mobile. Images, graphics, videos, and the websites you link to must look good on mobile devices. This means that your website and your landing pages should at least be responsive, and that you've created graphics and videos in accordance with the network's own specifications.
You must be creating video content.
"No matter what you're selling, no matter what your company does, if you don't have a video marketing strategy for the biggest video platforms, you are going to lose." -- Gary Vaynerchuk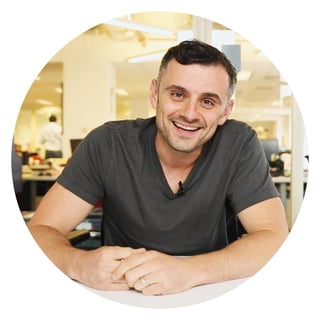 Vaynerchuk is a likely cheerleader for the power of video content, since he got his marketing career started making videos about wine. But he's definitely right: 74% of all internet traffic will come from video by 2017.
You need to:
Publish video where people consume it. Create video content, but don't simply think in terms of YouTube. Yes, YouTube is popular, but other platforms are gaining or passing that video stalwart (e.g. YouTube receives about 4 million daily views, but Snapchat daily views are at 8 billion). Mobile marketing is taking a huge foothold, so your video content should be on Facebook, Instagram, Snapchat, Periscope, Vine, or any other social video outlets you might not have considered. Think outside the YouTube-only box!
Publish video that fits the platform. YouTube videos should be professionally done, to the best of your ability. Other videos, however, thrive on an unpolished and unpracticed look. Each platform has a particular audience that expects videos that fit what they're used to seeing. For example:
YouTube: Users expect more polished and planned videos.

Vine: Short, creative, informal videos that will loop.

Instagram: A truly mobile platform mainly made of still photos and short, looping videos. However, the recent addition of Snapchat-like Stories is changing the way users engage with Instagram.

Facebook: Most users access the platform on mobile devices, so be sure to optimize your video for mobile use (i.e. keep them short, under a minute).

Snapchat: Video and "Stories" (collection of images) are popular. Quick videos that tell a story and are lighthearted work best.
Publish video that fits the audience. As far as the age demographic goes, YouTube has a pretty varied audience. Instagram and Snapchat audiences tend to be younger (Snapchat, in particular, has a young teen-early 20's audience). Don't waste time creating video for a platform where you have no audience.
Publish video that has a purpose. Your videos should be telling your brand story, building brand awareness, or blatantly offering a reward (laughter and "feels" count as rewards) for those who watch. Make sure you put some thought behind what you're putting in your video, because video creation can be time consuming (read: expensive).
Take Action:
Determine the video creation capabilities of your team. Seriously. Know the skills and the hardware available to you. Don't plan video projects that go beyond what you can do unless you hire professionals. You'll hurt yourself if you plan beyond your means.

Look at the social platforms you're already on (assuming you've chosen platforms that fit your audience) and see how video is being used by others to make sure you're on track (or will stand out).

Plan video topics just as you plan your other content marketing topics, making sure the videos fit in with your overall marketing plan. Your planned videos should be in your editorial calendar, too.

Break down the video production into feasible steps that your team will take to create it, and put those steps on a timeline that you can realistically stick to.

If you're making how-to videos, clarity is your god. Start by telling the viewer, in brief, what they'll learn. Outline it. Then present it. Then tell them what they learned.
Go live with your video content.
Video is great, but live video is even better.
"Video is super-strong right now and Facebook Live seems to get higher organic reach than other types of content [...]" -- Mari Smith.
Social media expert Neal Schaffer agrees, particularly about the likelihood of success of live video on Facebook. He says, "Facebook's current preference for prioritizing livestream events in your notifications is something you should not miss out on."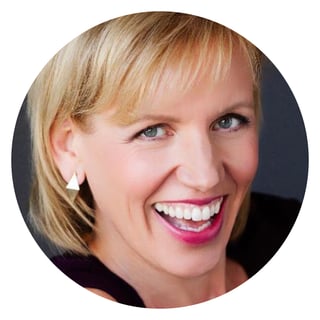 Facebook Live is essentially a live video-streaming option on the Facebook network, much like Periscope (or Meerkat) is on Twitter. There's even a Facebook Live map showing people where live videos are happening all over the world, just like the Periscope app offers you a map showing the same thing.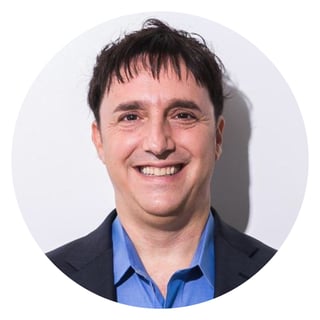 Live video can be used to attract your fans by:
Sharing what's happening at an event. Think conventions, conferences, grand openings--any special event you, your business, or your industry is involved in. These videos are used to continue to build the story around your brand, one video at a time.
Go behind the scenes. Fans get to meet you and your team and experience what you do. It feels like they're a part of your brand.
Training or teaching them. Video from webinars, Google Hangouts, and other training sessions are used for instruction. Maybe it doesn't seem as sexy as a live video from a rock concert your brand is sponsoring, but it has its place and fits a specific kind of audience and industry.
Take Action:
Facebook has provided users with some good best practices when creating live video that could really be applied to just about any live video format. Schaffer also has some tips to help users understand their live video options.
Understand the difference between "planned" live video and "unplanned" live video. When you plan to broadcast live video, you know the event you'll be broadcasting, the reason you want to broadcast it, and what you want to say about it. Unplanned broadcasts are for moments you didn't expect but wanted to share with fans.

For planned live video, publicize your upcoming broadcast ahead of time so fans know to tune in. Create powerful copy and descriptions of the video (as well as planned hashtags, if applicable) to use when you go live. Be sure you have a strong signal before beginning to broadcast so that your video doesn't cut out.

For unplanned live video, you have to think on your feet. The best you can plan for is to know what is and isn't acceptable to broadcast in the heat of the moment and be sure the whole team knows those boundaries.

Encourage fans to interact and respond to them if they do, if the app allows for it (like Facebook and Periscope do).

Broadcast long enough that you give people a chance to tune in, watch, and participate.

Download and/or embed video (if the platform allows it) in blog posts and other content to attract fans not on that social network.
Pay for social ads.
"Social media ads provide the most scalable content promotion and are proven to turn visitors into leads and customers." -- Larry Kim
Online marketers sometimes tend to get caught up in the finer points of harnessing organic search. Unfortunately, organic search results (especially in social media) are on the wane. Kim makes a good point, noting that while marketers envision a straightforward path to sales success, the consumer rarely travels it.
Social ads bank on the data each network has learned about its users, information about demographics, and insights to specific interests unavailable anywhere else. In other words, your target ads are going to be most on-target when they are on a social network that knows a lot about its users.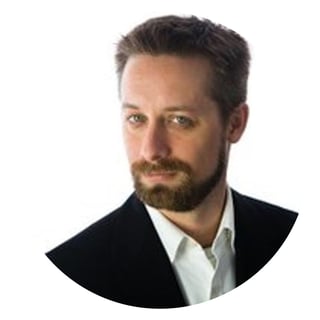 Not every social network is known for great paid ad return, though. Brian Carter said he avoids paid ads on Twitter and LinkedIn, and he tends not to even use any social network that doesn't have an ad platform. "If you don't have ads, I can't scale what works on demand. I don't have enough time to do everything by clever labor."
While no-ad social networks have their benefit beyond this specific discussion point, if profitable scalability is important, you want social ads that work hard for you.
Take Action:
Find networks where ads seem to pay off. Not all networks are created equal, in terms of how well they can target ads.

Create several versions of the ad. You'll want to test out versions on the network one at a time to find the winner. Have the versions ready ahead of time.

Different ads work for different networks. The design specs and display of ads on social networks means you have to create ads meant specifically to work on that network.

Create landing pages for the ad. Don't just send people to your website homepage! Send them to a page specifically for that ad and for that network. This will make for a better user experience, and it will help you track which ads are effectively driving users to your site.

Review each network's best practices. Social networks want you to have success with your ad - or you won't buy them again. Find the best practices information for each network.

Be specific. You're not advertising to the entire human population. You're focusing on your audience and, in some cases, even a subset of your audience. If your scope is too large, you'll have less success and possibly more expense.
Image is everything.
We judge books by their covers. When it comes to social media marketing, image is extremely important. Guy Kawasaki notes, "Marketing is working in a Tinder world." Decisions to click, buy, share, or ignore are made quickly based on visual cues.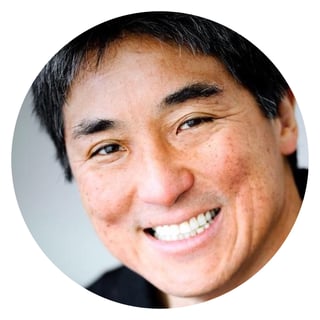 Take stock of everything that relates to your business, and make sure it all fits into the larger story and image of your brand. Nothing should be out of place or discordant whether it's your website, social profiles, presentation slides, email signatures, or business cards.
Take Action:
Avatars and logos should be professional yet approachable. Use them consistently across all online and offline properties. Have a style guide, if necessary, to keep your team on track. Kawasaki says the goal is to curate an image that is "likable, trustworthy, and competent."

Know the story your brand is telling. Make sure your social profiles have cover images that reflect that. Dark colors? Light colors? Whimsical? Serious? Give those cover images serious thought and then design each image to fit the specs of individual networks.

Images should stand out, be clear, and be clutter-free. Users are processing them at Tinder speeds, though. Don't waste time fussing with too many elements in one image.
Nobody cares about you.
Never one to mince words, Derek Halpern is blunt about the reality of social media (and not just Twitter).
"Nobody cares what you're doing right now. We'd like to think they do, but they don't. People only care about themselves. And if you're going to share something on Twitter, it's BEST to think about who follows you… and what THEY care about." -- Derek Halpern
Copyblogger's Brian Clark echoes this sentiment: "Don't focus on having a great blog. Focus on producing a blog that's great for your readers." Creating meaningful content is the purest motivation for any kind of inbound marketing, including social media marketing.
This comes as no surprise. You already know this. But Halpern mentions two key ideas that are easy to forget: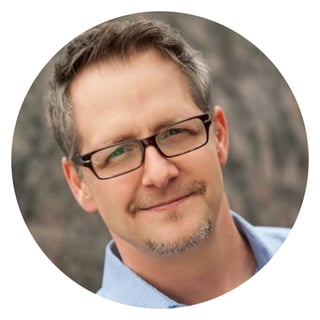 You're not just sharing links. It's about being "informational and inspirational." When you get caught up in churning out links to your social profiles, it starts to become about you, not the audience. Give them something free that doesn't even require the "payment" of a click on a link - something they can absorb right at first glance.
You're creating content for the kind of audience you want. This is mostly applicable to social profiles with few followers, but the idea is sound for all. It's still not about you, but you can do things that help determine the kind of audience your social media marketing brings in.
Take Action:
Be sure every social media planning session starts and ends with a conversation on what's in it for your audience. No content should sneak by if it doesn't fall in line with your social strategy.

Pay attention to your data. What social content gets the most engagement? What do your audience surveys tell you? Find out what your audience wants and give it to them.

Plan your social content instead of relying on spur-of-the-moment publishing. The latter tends to slip towards what you and your team think is funny or interesting, not what your audience cares about.
You should care about you.
We just got done saying no one cares about you, but there's a caveat to that. As Leslie Samuel points out, when it comes to choosing which social media platforms you'll be active on, there is a definite selfish component that you should consider.
"If you're going to focus on a platform, choose one that you enjoy. Your audience will see how much you enjoy it and love your content even more as a result." -- Leslie Samuel
Social media marketing has to be fun and enjoyable. It can't be an unbearable slog, or that's going to bleed through. You don't want to seem fakely positive. There are few things worse than inauthenticity on social media.
So yes, Samuel agrees you need to consider where your audience is. But you also need to consider which social platforms you enjoy. It's tough to stay consistent and engaged and to create exciting content when you dread using the platform. This is especially important for brands with smaller (or solo) teams where a few people have to do the bulk of the work.
Social media marketing is hard work, especially if you are going to stay consistent. Make it easier on yourself.
Take Action (for small teams):
Determine which platforms you, personally, like using. Compare them with the platforms that your audience is on. Pick a few that overlap.

Decide which platforms you will not be on, for personal preference as well as audience reasons. DO NOT be tempted to wear yourself thin in the future by creating profiles on those social platforms unless your team and capabilities expand.
Do what you're doing, only more.
Lots of people put the time into planning, but dwindle away from that initial enthusiasm. It'd be easy to think that the social media marketing plan was at fault, or that some new and complicated strategy is the only way to get that needle to move. But no.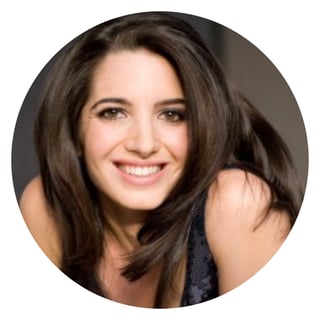 Marie Forleo has a theory about the most important marketing strategy, and it's shockingly basic: use the one you have.
"When it comes to quickly bringing money into your business, what's simple and proven is often best. -- Marie Forleo
Best-selling author, Kim Garst,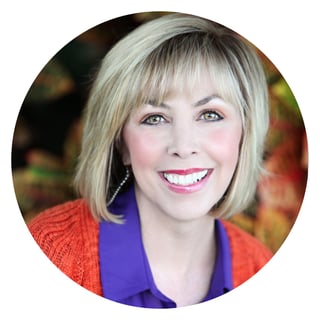 is also a believer in a basic, structured approach. "One of the biggest things that has helped me is to set aside time blocks for managing my social media tasks. I schedule these time blocks into my day and know that during those times I will only be focused on getting my social media tasks done."
In your social media marketing plan, you have a working animal. Are you putting it to work in a structured and regular way, or are you letting it roam around aimlessly?
Take Action:
Stop chasing after the next best thing. That takes up a lot of time and it means you're stealing that time from something else. It also means you're probably creating a needlessly complicated approach when a simpler one would work.

Constantly re-evaluate your marketing plan and subsequent efforts to see if you're actually sticking with the plan, as far as frequency and detail are concerned. Too often we lose enthusiasm and momentum, and while the plan is solid, the effort is not.

Don't change your social media marketing plan unless you're sure it absolutely isn't working. That means you've gone all in, wholeheartedly, full-court press - and the data and results prove that despite all that effort, it doesn't work.
Flip your content marketing on its head.
The usual content marketing workflow has social media as an offshoot of what's happening on your blog, as if it's an afterthought or merely a messenger that brings people back to the "real" content.
Ted Rubin has a different approach: Create content for social media, and what succeeds there can be fleshed out into blog posts.
"...Use [your most popular social media posts] to develop blog posts. You don't have to write three pages; you don't even have to write four paragraphs." -- Ted Rubin
Of course, in a content marketing world where long-form blogging is seen as the holy grail (despite Seth Godin's success with very short blog posts), it's hard to think this way. That's a shame, though, particularly when so many marketers are struggling for content ideas.
The whole idea makes sense when you consider what Rubin considers to be the best content: conversation. "Social media is all about content, but it's so incredibly important to remember that conversation is the best content when it comes to social." Building some of your content around your best conversations is the purest way to give the audience what they want.
Take Action:
Start to see the value in the small content you write, whether it's a Tweet or a blog comment you leave somewhere. Understand that those small things are often the beginnings of larger thoughts just waiting to be developed.

Pay attention to the reaction and response to small content. You're likely already tracking engagement on social media posts. Try to keep tabs on blog and forum comments. Learn to differentiate between engagement that's just easy sharing and that which is actual discussion.
Stop wasting your time.
Wasting time with social media marketing happens in two ways:
You're on a network your audience isn't.

You're not being careful with your engagement.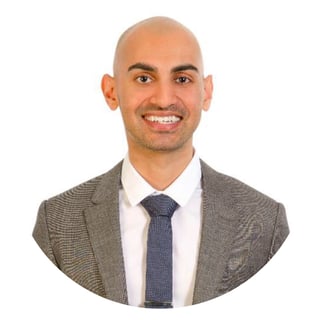 Neil Patel expands on that second idea.
"One of social media's biggest time traps is engaging when you don't need to. How many hours of your life have you wasted scrolling through endless Twitter chatter?" -- Neil Patel
The worst way to find the best conversations is random, focus-less scrolling and digging. There are enough tools out there to help you find the right conversations to engage in (or to bring them right to you).
Plus, there's no better way to get involved in a conversation you don't want to--one that could get heated--than by scrolling without purpose and getting snagged on a discussion.
Take Action:
Use tools to help you find the right conversations. Patel suggests Google Alerts, which is a great way to find specific topics immediately. You might also regularly search specific terms or hashtags on individual social networks, making that search-and-respond activity a regular part of your social schedule.

Find social or RSS feeds that are curated towards what you want to respond to. These are the places where you'll find an audience that will respond to what you're promoting.

Determine how you'll respond and what you'll respond with. You and your team should have a guide that outlines what topics you'll respond to, how to respond, and what to do when faced with negativity. The reason this is important is that what you do (and don't) say and what you take the time to speak about is all part of your brand's image. Do you want to be experts in your industry or that nutty guy who keeps arguing politics?
Embrace customer complaints.
When people are complaining, at least you know they're there.
"Every complaint is raw material for getting better." -- Jay Baer
He's exactly right. Baer also points out that the easiest "metric to get" is reduced complaints. Just don't answer the phone...but what good would that do you?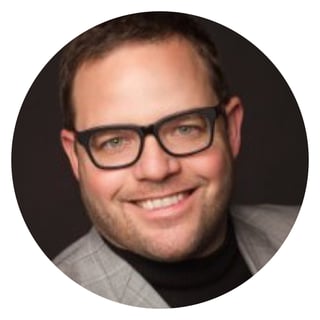 So complaint reduction, in and of itself, isn't the goal. Hearing complaints and doing something positive about it is. Social media is where people go to complain. They can easily be heard, and they have a public audience.
Every complaint is a chance to create a loyal customer by wowing them when you solve their problem. Every complaint is an opportunity to find a weak spot in your marketing and your organization. Every complaint is a form of feedback that freely suggests where and how to change.
Take Action:
Set up a system to respond to the complaints that come in via social media. You'll need team members that are well-suited to respond. You'll need tools or a method to make sure all complaints are noted, responded to, and resolved.

Have a method to catalog complaints. It's important to resolve complaints for the individual customer's sake, but you also need to track them if you want to spot trends that need changing.

Your social media marketing isn't just outbound, but also inbound. You can't simply plan to publish and blast out messages; you must also be prepared in your plan to receive complaints.
Build the impossible team.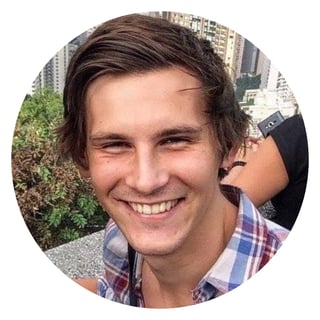 Most social media marketing checklists tell you about the actions you should take, but too many fail to mention the team you should build.
Ed Fry, general manager at inbound.org, is known for being young and successful at marketing. He created a popular slidedeck that talks about how to be like him, and in it he lists the skills that great inbound marketers need:
Digital natives: comfortable with internet and technology.

Analytics: able to analyze and understand data.

Reach: able to build relationships and get people to trust you.

Content: able to create a variety of content.
Who's on your social media marketing team? Do they have, at least, these four skills? Your social media marketing is only as good as the execution of your plan, and your plan is only as good as what your team can create.
Take Action:
Get the best people - the right people - on your social media marketing team. They should have the skills for the job, and the passion and understanding for your industry.