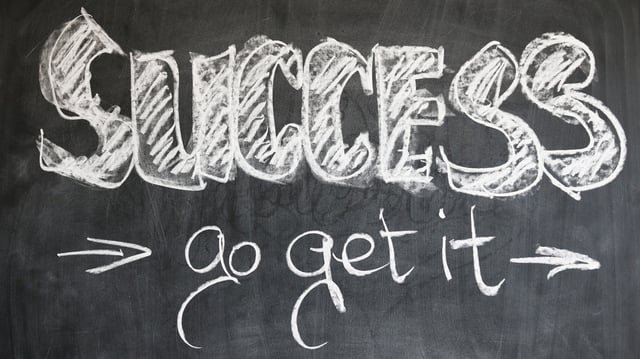 What does it take to succeed with inbound marketing? Well, we know that, while it is an investment, it doesn't necessarily require a large budget. In fact, with a plan in place, it can actually be one of the most economical forms of marketing out there.
However, before you get started with inbound marketing, it pays to know the rules for success, then determine if you're willing and able to put in the effort required. Here are 3 important points to consider that will help keep you on track with your inbound marketing strategy.
Inbound marketing revolves around the creation and distribution of quality content in its many and varied forms. So, whether it's articles, blog posts, emails, newsletters, webinars or white papers and eBooks—or a combination of these content vehicles—your costs will largely be related to your content.
Assembling a team of skilled writers, editors and content analysts is a critical piece of the inbound marketing puzzle. Whether you outsource these roles or hire in-house, your success depends upon how well this team creates, organizes, compiles and distributes your marketing content. All of the costs involved with being a publisher, from production to distribution, are now yours.
Other costs come from the setup and execution of SEO and PPC campaigns, the web design process—even the price of software to help you automate your marketing efforts.
The basic concept of inbound marketing is that it is a non-interruptive marketing method that pulls customers to you. The whole point of this is to produce highly targeted, qualified buyers who are more likely to purchase from you, making lead quality a critical component of inbound marketing success.
You can shorten your sales cycle by concentrating on nurturing only qualified leads. This lowers overall costs for your sales team and reduces time wasted on chasing down low-quality leads that are not likely to pan out. If you want to succeed at inbound marketing, focus on separating the wheat from the chaff early on, and follow up on all qualified leads.
Great content is always a good thing, but without a consistent schedule of production and distribution, it tends to get lost in the proverbial sea of information that is the internet. Remember, the web is a crowded place. You want to be the go-to source for your market, the first one your audience thinks of when they need the product or service you offer. To do so you must stick to an editorial schedule that includes the publishing of content on a regular basis.
People will depend on your consistency as much as they depend on your knowledge and expertise. As a result, any inbound marketing campaign must include a solid, predictable schedule for the production and publication of quality content.
There are many ways to execute an inbound marketing strategy, but some things hold true for every business. If you can commit to creating and distributing high-quality content, targeted to your niche market; if you are willing to put the time into discovering and nurturing only the most qualified leads; if you realize the importance of consistent, regularly scheduled content for your business—you are on track for inbound success!