You've heard the horror stories. The content on social media that came back to haunt the
company that posted it. The blog that failed to convert a single visitor. The email newsletter that went out to people who didn't opt in.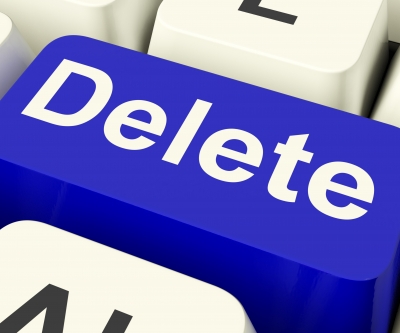 The good thing about mistakes is that they are often opportunities to learn and improve. So let's take a look at some content marketing mistakes that others have made so you don't have to:
Blog Gone Wrong
Many things can derail a well-intentioned business blog. If you've made the decision to launch a blog for your company, make sure that you and your team are all on the same page. A blog without clear direction and without everyone on board is a blog destined for failure.
Did you generate topic ideas with your team before starting your blog? Do your marketing and sales departments fully understand how a blog's success is measured? Are all members of your content creation team contributing to it? Get your company in sync to ensure a cohesive, consistent blogging strategy, or you risk getting off track with your business blogging efforts.
Where's the SEO?
When SEO disappears from your content strategy, your content disappears from customers' view. It's still critical to your marketing efforts to optimize web content for relevant keywords and phrases. Include a good mix of keywords in all of your content vehicles to help the search engines find it.
And we're not just talking about text. Images, infographics, videos, alt tags and meta descriptions should all be optimized for search engines. Every blog post, photo and piece of text on your webpages is another opportunity to pull people to your site, so make each one count.
Email Newsletters from Hell
Anyone who has been on the receiving end of unwanted marketing emails has felt the pain they can inflict. Sending emails to anyone who hasn't opted in is a content marketing mistake that can cost you big. Not only will your email delivery service cast you out—your reputation can take a big hit in the form of bad reviews and customer complaints.
If you are going to conduct an email campaign, do your homework first. Research your target market and invite them to opt in via a landing page that offers a promotion in exchange for an email address. Add calls to action that prompt action. Segment your lists to target your messages to certain groups. And always stay on top of your lists so that your communications are going to active and interested recipients.
These are only three of the most common content marketing mistakes that you must avoid in order to make your efforts a success. But they aren't the only ways your campaign can go wrong. Do you have any content marketing tales of woe to share?
*Image courtesy of freedigitalphotos.net