Did Google's Penguin algorithm update hit you hard? Are you still trying to figure out how to
recover?
Well, as they say, the first step to recovery is to acknowledge that you have a problem. The Penguin update is really just a shift in how search engines determine the value of sites, and if your site has lost value, then you need to make some adjustments to accommodate the way the new algorithm evaluates you.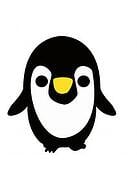 Your inbound link building profile now plays a key role in your SEO strategy. Under the Penguin update, Google now searches for what it considers to be unnatural or artificial activity. If the bulk of your links come from anchor text that is concentrated in a small group of main keywords, you are probably over-optimized for those keywords.
Penguin likes to see a nice mix of different kinds of anchor text and links. Make the Penguin happy and you will see better results. Here are three Penguin-proofed link building techniques to get you back into Google's good graces:
1. Check your inbound link profile.
An audit of your link profile is the first step to seeing where your issues are. Tools such as Open Site Explorer will reveal your existing profile and how your anchor text is distributed.
If you find, for example, that you're using a few exact-match keywords as anchor text and that these account for more than 40% of your entire link profile, then Google is likely to interpret this as link profile manipulation. You need to diversify.
2. Diversify your anchor text.
Probably the most important change you can make to your SEO efforts post-Penguin, this technique involves adding new anchor text keywords to your existing list. It's not quite that simple, but the point is that you need to make your profile a good balance between main anchor types and other secondary short- and long-tail keywords.
Your main anchor text keywords can remain the largest single chunk of your link profile pie. Just keep in mind that there are four main types, and they should all be included:
Brand keywords—While they are not used as frequently by casual searchers, it is still worth it to include your company's name and/or brands as anchor text, at least as a small percentage.


URL anchor text—This is anchor text that is actually the URL of your site, usually your home page, but it can also include any site page that you want to direct visitors to, such as your blog or a landing page.


Non-keywords or junk anchors—Pre-Penguin, linking using words such as "Click Here" would have been a no-no, as they give no indication of the site you're trying to point to. Now, however, Google likes to see some of these kinds of links thrown into the mix. Again, the over-use of keyword-rich anchor text indicates manipulation, and Penguin doesn't like it.


Hybrid anchors—These links consist of some combination of your company name/brand and your keywords. An example might be "Acme Corporation SEO blog". This is somewhat akin to long-tail keywords designed to capture specific search traffic.
3. Delete and dilute.
Delete out keywords and remove links that make your link profile unbalanced. Dilute your profile by building new links using new keywords such as those listed above, along with other secondary keywords. Check your link profile after making these adjustments. It should be more diversified, with the main keywords at about 25% and the rest made up of a good mix of other related anchor text.
It's the recipe for a Penguin-proofed link profile and better search engine results.
*Image courtesy of stock.xchng