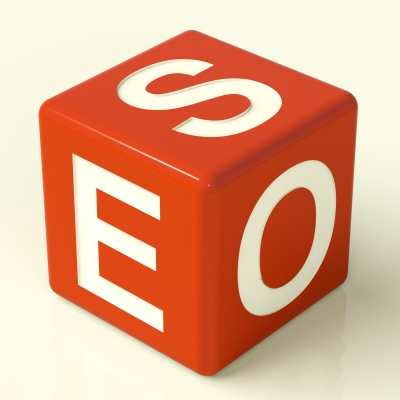 An SEO audit is a tool you can use to measure and analyze factors that affect your search engine rankings. During the course of an audit, your site is evaluated for its strengths and weaknesses and opportunities for improvement are mapped out.
An SEO audit doesn't have to be done by professionals, although you can go that route. With the help of auditing tools, knowledge of the process and some quick tips, anyone can audit their own site and use the information to tweak it for greater SEO success. Here's a checklist of must-do items for any good SEO audit:
Google Webmaster Tools
Set up this free tool to help you compile the data. Google's Webmaster Tools provides reports about how visible your pages are to search engines. It's sort of like seeing your site from Google's point of view.
You can use it to diagnose issues, find out where your traffic is coming from and identify problems with internal and external links. Here's what to look for:
Messages and alerts on the opening screen

Issues with sitemap configuration

Crawl errors and stats

Content that is being blocked

Most popular search queries

Site load speed
You might also want to get a second opinion. Bing Webmaster Tools offers the same basic data but from a Bing point of view.
Check Backlinks
Your link profile may not be as strong as you think. Use a program such as Open Site Explorer to get reports on your links. Compare yours to your strongest competitors to identify weaknesses in your link-building efforts.
Do a Site Check
Google will tell you how many pages on your site are being indexed. The number may be different from what you think, so this is a good way to see which pages are having a problem with the search engines. This could go either way—if Google reports fewer pages than you thought you had, there could be a problem with how some pages are identifying themselves. If the report shows more than it should, there may be a duplicate content issue.
Crawl your Site
This is how you can check for a variety of SEO sins. Crawling tools can help. Basically you are looking for the following:
Meta descriptions—any missing or duplicate?

Titles—any missing or duplicate?

Crawl depth (how many clicks does it take for visitors to get to a page?)
Keywords
Google AdWords makes it easy to see what is happening with your keywords. Are you using the most popular keyword in your niche as your home page title? What keywords and variations are searchers using, and which ones are the most effective? You can weed out the ones that aren't working well or are drawing the wrong kind of traffic.
Are searchers making refinements to their keywords searches that you can take advantage of? Look at these "second level" keywords and see if you have pages that are optimized for them.
Of course, these elements of an SEO audit are just the beginning of your journey toward a stronger SEO campaign. Once you identify problems, you will have to plan out how to fix the issues. If they are major, you will probably have to call in the developers. If they are content-related, a content strategy is in order. Fixing your meta descriptions and titles and cleaning up the keyword lists can be done by anyone with a little SEO expertise.
Regardless of what's involved with the fix, be sure to do an SEO audit a least monthly to ensure that your issues don't get out of hand, and your site is always operating at peak performance.

* Image courtesy of FreeDigitalPhotos.net