Apart from death and taxes, there's one other thing in life that you can be certain you'll experience: change. Change is particularly prevalent in the digital environment, where marketing trends move at lightning speed and from one day to another a "best practice" can become a "something not done." So it's no surprise to learn that the latest craze in Internet marketing videos is the explainer video.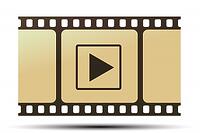 The question is: can this new form of publishing information actually boost your business, or is it just another fad destined to go rapidly into the virtual recycle bin?
Reading is Work
For many people, reading takes too much effort. That's what led to the rise of the convenient infographic, which was intended to be a visual representation of a bunch of data that would be easier for users to consume. The problem is, infographics rapidly became so complex that it's often harder to comprehend an infographic than a page of text. Unless your customers are all super speed-readers, it's likely a good idea to produce a video clip of you or someone else explaining how your product works.
The Stats Have It
Bloggers Passion says 60 percent of people prefer to watch a video instead of read text on the same topic. Industry commentators predict this preference will continue to rise. According to the market research firm eMarketer, a massive 76 percent of online users will watch videos regularly by the year 2015.
Worth a Thousand Words
In 2012, researchers found that one minute of video is as effective as 1.8 million words. That translates into the ability to deliver the equivalent of three pages of text in a single frame. This is because people typically think visually, so our brains are able to process images faster than written copy. And given that few business owners can produce copy that says what they want to say as well as they would say it, video gives you the chance to do just that—say it in your own words.
SEO Does It
With search engine optimization being put through the algorithm ringer on a regular basis lately, anything that can improve search engine rankings is a "must-have." Since video search results pull in 40 percent more clicks than text, the SEO value is enough to make it imperative that you give it a shot. And not a shot in the dark, either—it needs to be an integral part of your inbound marketing strategy to be effective.
Linger Longer
Website traffic is one thing, but the holy grail of the traffic argument is generating sales leads. On average, visitors who view videos stay on a website two minutes longer and are more likely to buy than other visitors. It's clear that keeping visitors on your site long enough to sell to them is vital. Video gets users to linger longer by giving them something to engage their attention.
Getting It Right
It's not about the video or the filming but the script. Every single aspect of your script has to focus on presenting your argument to the viewer in a way that's entertaining, easy to follow and packed with powerful calls to action. Explainer videos can and will boost your business. They are the currency of the future (for now at least), but you have to get them right for them to work.
* Image courtesy of freedigitalphotos.net