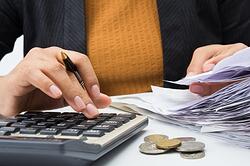 Are you searching for a way to generate more leads and grow your accounting outsource firm? If so, you need to invest in inbound marketing. Inbound marketing, which includes search engine optimization, social media, and content marketing, is a proven strategy for accounting outsource firms to generate more leads. Through inbound marketing, you can spend 61% less on lead generation than you would with outbound marketing. Here are 10 ways that your accounting outsourcing firm can generate some killer leads using inbound marketing.
1) Get Started with SEO
The first step to build your inbound marketing strategy and generate more leadsis to invest in your search engine optimization, or SEO, campaign. According to one study that surveyed 500 firms providing professional services, SEO is the most effective way to generate more leads online. Not only is SEO effective, but it is also very cost effective, providing your firm with quality leads at very little expense. What would it be worth to your firm if you ranked in the top spot on Google for accounting outsourcing or outsourced accounting company?
2) Become an Industry Expert
If you aren't currently generating leads and you really want to generate leads, it is important that you establish your business as an industry expert. With the internet at your customers' fingertips, it is more important than ever that your company's online reputation show the wealth of experience and expertise that you can provide to your customers. This will make your accounting outsourcing firm stand out from the competition and help you generate quality leads seeking out your services.
3) Know What Your Audience Wants
When it comes to inbound marketing, the key is knowing what your audience wants. This is because inbound marketing, unlike outbound marketing, is customer-centric – it focuses on providing valuable and relevant information to your customers, organically attracting them to your website. By understanding the wants and needs of your audience, you will be able to produce content that is more relevant to them.
4) Get on Social Media
Another critical part of your inbound marketing strategy is social media. Social media is not just a trend or something for the younger crowd; in fact, the majority of your target audience is using it. LinkedIn is especially critical for those in the accounting industry to network and obtain new leads. Other popular social networks include Facebook, Twitter, Google+, and YouTube. Identifying industry specific hashtags on Twitter allows businesses to get involved in social conversations. Simply adding #tax #irstaxpro or #revcycle to your tweets can make an impact.
5) Produce Case Studies
One way to increase your credibility online is to produce case studies. Case studies are important for establishing online credibility because they show your audience that you have a proven method for success. Furthermore, case studies show your potential customers that they can place their trust in your business. By establishing trust, you will be able to generate more leads online.
6) Offer Tax Education
The key tenet of content marketing is that it must be valuable and relevant to your target audience. In the accounting industry, one way to provide valuable, relevant content is to offer tax education. By posting blogs that teach your customers about taxes, you are both showing them your expertise in the field and providing them with information that is of value to them. In turn, this attracts more leads to your website and converts those leads into sales.
7) Blog about Industry News
Another way that your accounting outsourcing firm can establish itself as an industry expert is to blog about industry news and updates. Regularly blogging about your industry and providing your own commentary and opinions shows that you are a leader in that industry, adding to your credibility. This is yet another way that your blog can contribute to lead generation.
8) Offer Solutions & How-To Articles
In addition to blogging about industry news, your company should be creating blog posts that offer solutions to your audience. For example, much of your audience may be in need of tax problem resolution – they may have forgotten to file, filed incorrectly, owe back taxes or have other issues with the IRS. One excellent way to provide solutions to your audience is through How-To articles.
9) Make Your Content Visible
If your content can't be found online, it may as well not exist. In order to generate killer leads, you need to make sure that you are not only producing content, but promoting it through various channels. These channels should include social media, your e-newsletter, guest posts on other industry blogs, and page optimization for search engines.
10) Keep up with the Competition
Last but not least, keeping up with the competition is an important component to generating more leads. Look at it this way – if you aren't generating leads, your competition is. Keep track of how your competition is using their blogs, social media, and other inbound marketing strategies to generate leads, and make sure that you are doing it better.
* Image courtesy of freedigitalphotos.net