With the Oscars right around the corner, it's interesting to look back at over 85 years of the best talent to grace the silver screen. Hollywood's most influential actors, directors, and motion picture professionals wait a lifetime to step onto the Academy Awards' stage, but only a select few will ever experience this career-affirming event.
Though marketers may not receive the same fanfare as Hollywood's elite, they deserve the same amount of respect and admiration. Believe it or not, marketers have more in common with Oscar nominees than you might think. Take a look at these four similarities (warning: reading these similarities may result in a strong desire to purchase a red carpet for your office).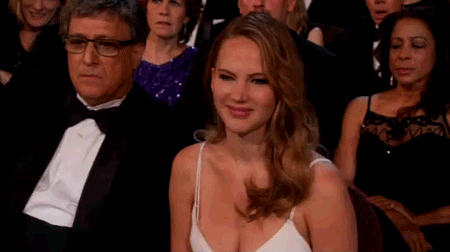 Expert Storytellers
Creating a motion picture takes more than actors and directors. Everyone must work together to effectively tell a story. Take Walt Disney, for example. Though it's been nearly half a century since Walt Disney penned his last script, "Uncle Walt" still reigns as king of the Oscars with 26 awards to his name. Why does he have so many, you ask? Only because he's considered one of the greatest storytellers of all time.
Just like Walt Disney and other academy award winners, marketers dedicate their careers to telling a captivating brand story. What's your brand's story? How does your marketing team work together to clearly communicate a brand story that captures widespread interest? A truly great brand story lasts for generations, and marketers make it possible.
You Know Talent
Not only are Oscar nominees extremely talented, but they also know the most talented people. This goes beyond politics; surrounding yourself with brilliant people in your industry enhances your ability to succeed. Think about it – do you know a brilliant marketer? Do you have a go-to person that you rely on to help solve the toughest marketing questions?
Chances are that you do. Getting to know innovative people in your industry is the heart and soul of networking, and is vital to any successful marketing campaign. It's likely that you've already spent a significant part of your career forming a solid professional network – just like those Oscar nominees.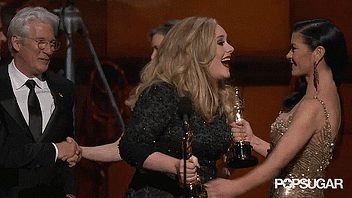 You're Powerful & Concise
It's a good thing that Oscar nominees are accustomed to coping with pressure, because if they win they've got less than a minute to communicate gratitude, disbelief, joy and any number of other emotions that may be rising to the surface. Some get through it well, while others struggle (read Sally Field's "You like me" acceptance speech), but most of the time Oscar nominees deliver a powerful and concise message.
Successful delivery of a message largely depends on the audience. For marketers, delivering a powerful message to the right audience in a short amount of time is an art. In the same way that Oscar nominees prepare acceptance speeches, marketers develop a strategy to launch a brand's message in a compelling way.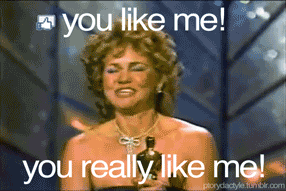 You Give Your All
After long hours, little sleep, and hurdling obstacle after obstacle to complete productions, Oscar nominees deserve a lot of credit for their efforts. Individual nominees are chosen because they've demonstrated a commitment to excellence in their career, while motion pictures are chosen for their overall effect on an audience. In either case, no one makes it to the acceptance podium without demonstrating exceptional talent and exceptional sacrifice.
As a marketer, you face daily challenges with the same rigor as an Oscar nominee. In fact, if you hadn't put your best foot forward, you probably wouldn't have made it this far. It takes innovation, critical thinking, and teamwork to launch a successful marketing campaign. For tackling each day with optimism and rising above challenges, give yourself a pat on the back! Then, if you want, maybe reward yourself with a mini red carpet.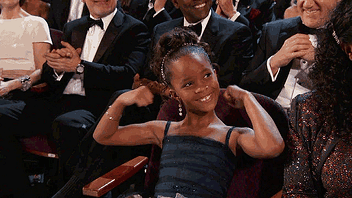 *GIFs courtesy of tumblr, dailydot, popsugar.com, ptorydactyle.tumblr.com, jezebel.com